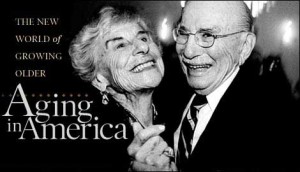 Did you know that Westchester County is experiencing an 'Age Explosion'?  According to the 2010 U.S. Census, approximately 20% of Westchester residents, or 191,000 people, were 60 and over. This is a substantial increase from 18% of the population or 167,000 people recorded in the 2000 U.S. Census. Furthermore, from 2000 to 2010 the population of New Yorkers 85 and over experienced a whopping 25.5% increase. During this ten year period, the population of Americans 65 and older grew at a faster rate than the total population.
This shift in age demographics raises significant concerns that there will not be enough people in the workforce to meet the needs of the growing aging population.  In light of these trends, The Westchester Alliance strongly recommends that educational institutions:
Strategically plan to expand educational offerings in aging
Prepare students for the needs of a rapidly growing aging society
Begin to incorporate aging content into current curricula
In addition, The Westchester Alliance is working to address the following conditions:
Aging content is diffuse in most curricula
Gerontological and geriatric careers are ranked lowest and chosen least in comparison to other specializations
Careers in aging are well-kept secrets
Some students perceive careers in aging as boring and non-stimulating
Clearly, meeting the needs of the nation's older adult population requires a trained and qualified workforce. The Westchester Alliance aims to achieve this through the following goals and objectives.
GOALS:
The Westchester Alliance has three goals:
To foster a collaboration among educational institutions in response to the growing aging phenomenon
To facilitate curricula that addresses aging issues
To promote interest in careers and internships in aging services
OBJECTIVES:
…and it has three fundamental objectives:
To bring higher visibility to aging-related studies so that 100% of colleges and universities in The Westchester Alliance offer at least one aging related course in social work, nursing, and medical curricula.
To increase awareness of present and developing internships and career opportunities in aging services. (The Westchester Alliance encourages all its member businesses to post available internship opportunities on the Alliance website.)
By 2015, to encourage all participating colleges and universities to offer age related coursework in at least 2 areas of study that are not related to social work (i.e., Information Systems and Business).